Bath or livingroom mat NETO rose indien
Sensei Maison mat NETO rose indien from AK Collection 100% cotton 50x80, 70x150 or 120x170 cm
Watch this product and we will notify you once it is back in stock.
Bath or livingroom mat NETO rose indien
Sensei Maison mat NETO rose indien from AK Collection 100% cotton 50x80, 70x150 or 120x170 cm
Sensei Maison matta NETO rose indien av 100% bomull 50x80, 70x150, 120x170 cm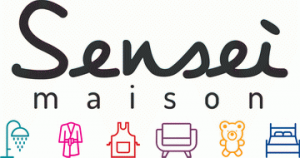 Discover the handmade 100% pure cotton indoor mat NETO from Sensei Maison's AK Collection for bath or living room. Ultra-absorbent (1130gr / m²), this non-slip mat is ideal to place in a bathroom. You will no longer experience the unpleasant feeling of stepping on a wet and cold floor. Thanks to its fresh colors, this rug will bring a fresh touch to the room. Choose from a wide range of colors (écru, glacier, ficelle, safran, corail, rubis, aqua sea and rose indien). Available in size 50x80, 70x150 or 120x170 cm, find the size that suits you best.
Brand: Sensei Maison
Material: 100% cotton
Weight: 1130g/m²
Dimensions: 50x80, 70x150 or 120x170 cm
Color: Rose indien
Range: NETO
Usage: bathroom, bedroom, living room, hall
Washing instructions: Machinwash 40°c, hang dry
Environment: OEKO-TEX® Standard 100 - This certification aims to guarantee the non-toxicity of textiles and dyes.