Laundry basket VAZO Pearl grey
Sensei Maison laundry basket VAZO 62x42x50 cm pearl grey
Watch this product and we will notify you once it is back in stock.
Laundry basket VAZO Pearl grey
Sensei Maison laundry basket VAZO 62x42x50 cm pearl grey
Laundry Basket VAZO 62x42x50 cm pearl grey from Sensei Maison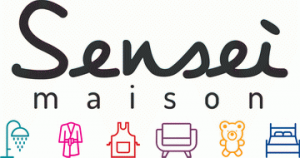 Laundry basket VAZO from Sensei Maison in the soft neutral pearl grey color is made of soft felt material and designed and adapted to melt into the laundry room, bedroom or bathroom. Thanks to its rectangular shape and handles on both sides it is easy to move and carry.
Brand: Sensei Maison
Dimensions: 62x42x50 cm
Color: Pearl Grey (also available in anthracite)
Material: Felt