Stool Fausse Fourrure DOUCEUR
Sensei Maison fake fur stool Fausse Fourrure DOUCEUR 35x55x55 cm
Watch this product and we will notify you once it is back in stock.
Stool Fausse Fourrure DOUCEUR
Sensei Maison fake fur stool Fausse Fourrure DOUCEUR 35x55x55 cm
Sensei Maison fake fur stool 35x55x55 cm Fausse Fourrure DOUCEUR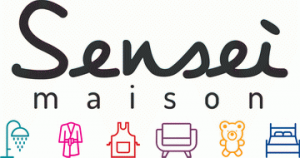 A design element as well as practical and charming stool from Sensei Maison. Tabouret Fausse Fourrure DOUCEUR can be used for so many purposes: remove your shoes and rest your feet after a day of hard work, put down your handbag or to sit softly and comfortably. This stool will become the centerpiece of your room. The sand coloured fake fur stool has the dimensions 35x55x55 cm.
Brand: Sensei Maison
Material: 100% Polyester
Size: 35x55x55 cm
Color: Sand
Range: SOFTNESS