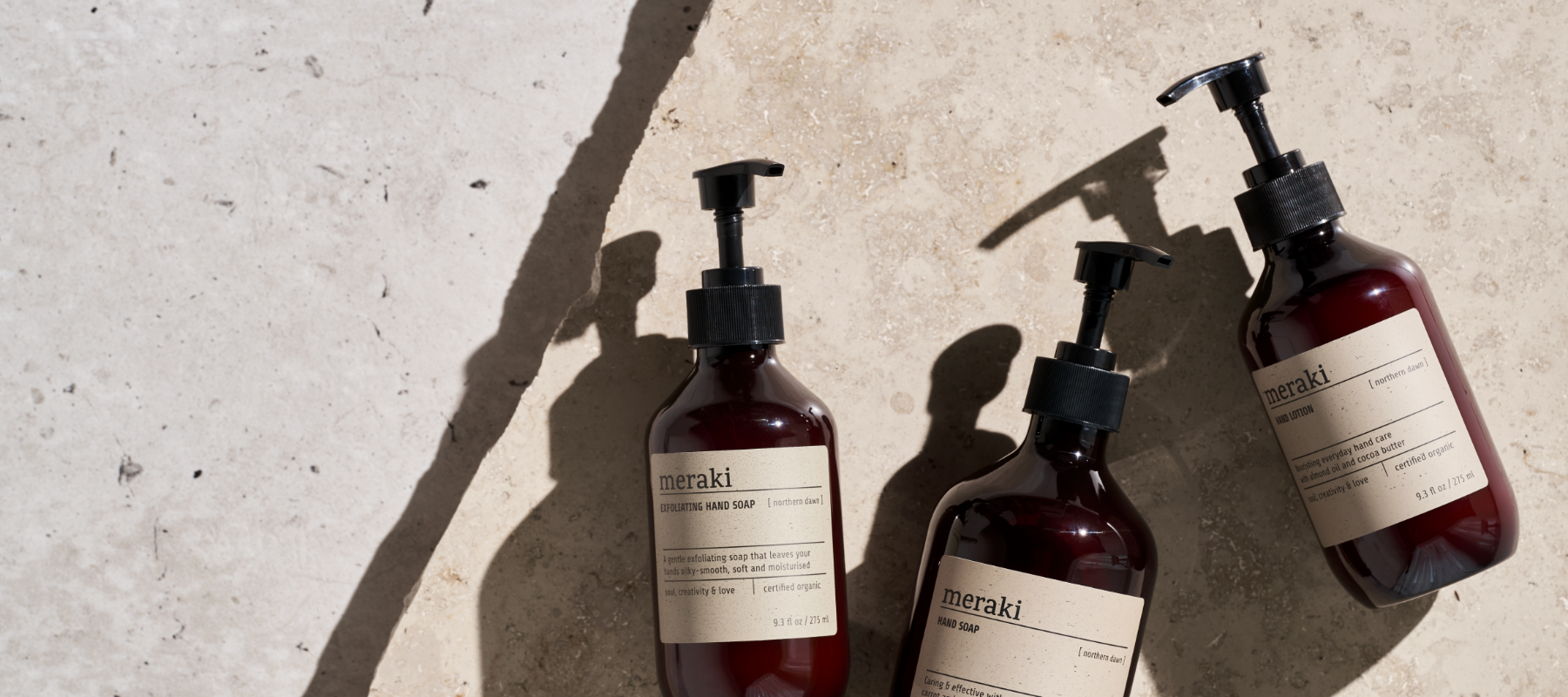 Experience Meraki: Scented candles, Home, body & skin care products
In the realm of self-care and wellness, one brand stands tall with a unique approach that harmoniously combines soul, creativity, and love: Meraki. Originating from Denmark, Meraki presents a charming array of wellness products that are deeply rooted in the Scandinavian aesthetics, evoking a sense of calm and comfort with every use.
The Meraki Ethos: Scandinavian Aesthetics Meets Nature's Treasury
Inspired by the stark beauty and tranquillity of Scandinavian landscapes, Meraki brings the serene essence of Denmark straight into your daily skincare routine. Each product from the Meraki range captures the essence of clean lines, simple functionality, and natural materials, truly embodying Scandinavian design principles. This dedication to aesthetic and simplicity is woven through their entire product line, making each Meraki creation a unique work of art.
Harnessing the Power of Natural Ingredients
Meraki products are not just visually pleasing; they're a testament to nature's power, formulated with carefully selected natural ingredients. These nourishing components, known for their beneficial properties and delightful fragrances, are scientifically chosen to enhance your skin and body's wellness. With Meraki, you are not merely buying a product; you're investing in a moment of self-love and calm.
Experience the Meraki Magic: Transformative Self-Care Moments
In the hustle and bustle of modern life, we often forget to prioritize ourselves. Meraki offers the perfect solution with its diverse range of products, crafted to transform everyday self-care into moments of calm and tranquillity. From soothing body lotions to invigorating bath soaps, aromatic essential oils to rejuvenating face masks, Meraki offers an array of choices for your personal care routine.
The Meraki Promise
Embrace the Meraki way of life and discover a world where quality, aesthetics, and functionality converge to create an enriching self-care experience. Let every product from this innovative Danish brand rejuvenate your senses, nourish your skin, and provide moments of peace amid the day's hustle. With Meraki, everyday self-care becomes a delightful journey towards holistic wellness.