COURCHEVEL Pillow
Sensei Maison 800g/m2 microfibre pillow COURCHEVEL 65x65 or 50x70cm
Watch this product and we will notify you once it is back in stock.
COURCHEVEL Pillow
Sensei Maison 800g/m2 microfibre pillow COURCHEVEL 65x65 or 50x70cm
Microfibre pillow COURCHEVEL 800g/m2 65x65 or 50x70cm from Sensei Maison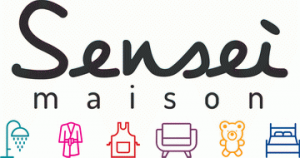 Enjoy a good night's sleep and wake up refreshed and rested with the Quality Cushion COURCHEVEL from Sensei Maison. An 800g/m2 microfiber pillow, filled with COURCHEVEL siliconized hollow fibre. The pillow is available in sizes 65x65cm or 50x70cm and has a unique down-like filling of siliconized fibre down. The soft, light fibre down retains its volume and is easy to shake in place. The pillow can be easily washed at 60 ° C.
Brand: Sensei Maison
Color: White
Sizes: 50x70 cm and 65x65 cm
Material: Filling: Silicone hollow fiber 800gr / m² Cover: Double-sided microfiber
Series: COURCHEVEL
Ecolabelling: OEKO-TEX® | STANDARD 100
Washing instructions: Machine wash at 60 degrees C. Moderate drying