Mat RULO indigo
Sensei Maison mat RULO from AK Collection of 100% cotton
Watch this product and we will notify you once it is back in stock.
Mat RULO indigo
Sensei Maison mat RULO from AK Collection of 100% cotton
Sensei Maison mat RULO from AK Collection 100% cotton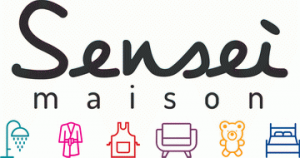 The RULO bath or living room mat from Sensei Maison - AK Collection is the easiest way to create a cocooning space for your little cozy nest. RULO is the story of a 100% cotton rug with the effect of cords between rolled to each other, which gives it a shimmering style. It can very well be in a bathroom or a living room because the carpet is dense (1600gr / m²) and comfortable, walking on it is like walking on a cloud and feeling very light. Even its size is to be faded since it is offered in 3 sizes: 50x80cm, 60x100cm and 70x150cm. Enough to find a place for it: under a coffee table in the living room or near your bathtub. A thick, soft, absorbent mat that can be machine washed in 40°C
Brand: Sensei Maison
Material: 100% cotton
Weight: 1600g/m²
Dimensions: 50x80, 60x100 and 70x150 cm
Color: Indigo
Range: RULO
Washing instructions: Machinwash 40°c, hang dry
Environment: OEKO-TEX® Standard 100 - This certification aims to guarantee the non-toxicity of textiles and dyes.