Set 2 Pillowcase DOZMARY Anthracite/Safran
2 pack Percale pillowcase DOZMARY Bi-Colore 100% cotton 80 threads/cm² anthracite/safran from Sensei Maison
Watch this product and we will notify you once it is back in stock.
Set 2 Pillowcase DOZMARY Anthracite/Safran
2 pack Percale pillowcase DOZMARY Bi-Colore 100% cotton 80 threads/cm² anthracite/safran from Sensei Maison
2 pack Sensei Maison Percale pillowcases DOZMARY anthracite/safran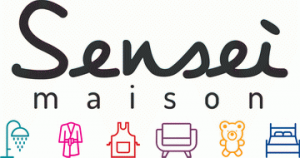 Set 2 super soft and smooth pillowcases in two discrete harmonically matching colors. DOZMARY Percale EASY CARE Bi-Colore in the color combination anthracite/safran is a stylish and elegant percale pillowcase of 100% cotton with a density of 80 threads / cm². You sleep comfortable with this pillowcase with a luxurious cooling feel.
It is available in sizes 50x70 cm och 65x65 cm. Percale is not only luxurious, cooling and comfortable, it is also of a very easy-care quality with all the durability available in more traditional cotton qualities. The pillowcases can be combined with duvet cover DOZMARY Percale EASY CARE Bi-Colore in the same matching colors.
Brand: Sensei Maison
Color: Anthracite/safran
Sizes: 50x70 cm och 65x65 cm
Material: 100% soft percale cotton, 80 threads/cm²
Series: DOZMARY
Ecolabelling: OEKO-TEX® | STANDARD 100
Washing instructions: Machine wash at 60 degrees C. When drying, remove from the dryer before it is completely dry and let hang dry to avoid the tightly woven percale fabric to get wrinkled if dried completely dry in the dryer.