2 pcs. Tea towel CATS
Set of 2 tea towel CATS from Sensei Maison 50x70 cm 100% cotton
Watch this product and we will notify you once it is back in stock.
2 pcs. Tea towel CATS
Set of 2 tea towel CATS from Sensei Maison 50x70 cm 100% cotton
Set of 2 tea towel CATS 50x70 cm from Sensei Maison 100% cotton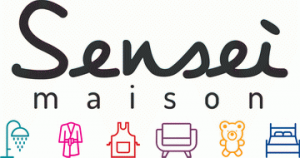 Cats have always been very popular in France. The embossed cotton fabric on the charming kitchen towel CATS with embroidered cats from Sensei Maison provides the most optimal absorbency. A perfect towel to dry or clean all surfaces, whether it is a table, a bar or porcelain. The high density 360 gsm makes the kitchen towel silky smooth. The waffled towel CATS has a size of 50x70 cm and is made of 100% pure cotton.

Brand: Sensei Maison
Material: 100% cotton, 360gr / m²
Size: 50x70 cm
Color: Choose from the drop down menue
Range: GARDEN
Washing instructions: Machine washable 40-60°c - Can be tumble dried.
Environment: OEKO-TEX® Standard 100 - This certification aims to guarantee the non-toxicity of textiles and dyes.