Towel ESTREL Petrol
Sensei Maison towel ESTREL Petrol 100% cotton 340 gr/m²
Watch this product and we will notify you once it is back in stock.
Towel ESTREL Petrol
Sensei Maison towel ESTREL Petrol 100% cotton 340 gr/m²
Sensei Maison towel ESTREL petrol 100% cotton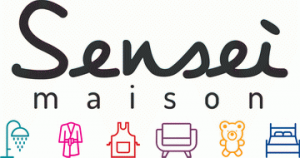 The towel ESTREL in the colour petrol is a beautiful soft towel made of 100% cotton 340 gr/m². It has soft terry on the inside and a decorative surface on the outside. The towel has been tested and certified according to the OEKO-TEX Standard 100 and REACH standards and contains no hazardous substances for health or nature. The towels are very soft and have very good absorbency. Available as bath towel 70x140 cm and 50x100 cm
Brand: Sensei Maison
Material: 100% cotton
Weight: 340 gr/m²
Color: Petrol
Sizes: 50x100, 70x140 cm
Series: ESTREL
Ecolabelling: OEKO-TEX® | STANDARD 100
Washing instructions: Machine wash 60°c. Tumble dry at lower temperature. Ironing max 150°c. Do not dry clean or stain removal with solvent.