Towel SENSOFT Noir
SENSOFT 100% zero twist cotton terry towel from Sensei Maison noir
Watch this product and we will notify you once it is back in stock.
Towel SENSOFT Noir
SENSOFT 100% zero twist cotton terry towel from Sensei Maison noir
SENSOFT 100% zero twist cotton terry towel from Sensei Maison noir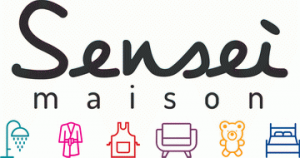 This SENSOFT towel from Sensei Maison offers exceptional comfort of premium quality. The extremely soft terry towel in the color noir is made of 100% pure natural *zero twist cotton with a thread density of 560gr/m². It is soft and has very good absorbency already from the beginning.
The towel is available in the sizes as guest towel 40x60 cm, 50x100 cm, as bath towel 70x140 cm or bath / beach towel 100x150 cm. It is tested and certified according to OEKO-TEX® Standard 100 and contains no hazardous substances for health or nature. You will enjoy you SENSOFT towels for many years to come.
Brand: Sensei Maison
Color: Noir
Sizes: 40x60, 50x100, 70x140 and 100x150 cm
Material: 100% combed soft cotton, thread density 560gr/m².
Use: Bathroom, sauna, beach, spa
Series: SENSOFT
Ecolabelling: OEKO-TEX® | STANDARD 100
Washing instructions: Machine wash 60 degrees C. Dryer at low temperature. Do not use bleach. Do not dry clean. Ironing at lower temperature.
*Zero Twist Towels are one of the plushest types of towel you can buy. Yarns are twisted because this gives fabrics extra strength and heavily twisted yarns are particularly strong. Our SENSOFT towels are made with Zero Twist yarn that make them very absorbent and naturally soft. When coming out of the bath or shower these towels glides effortlessly and warmly around your body.