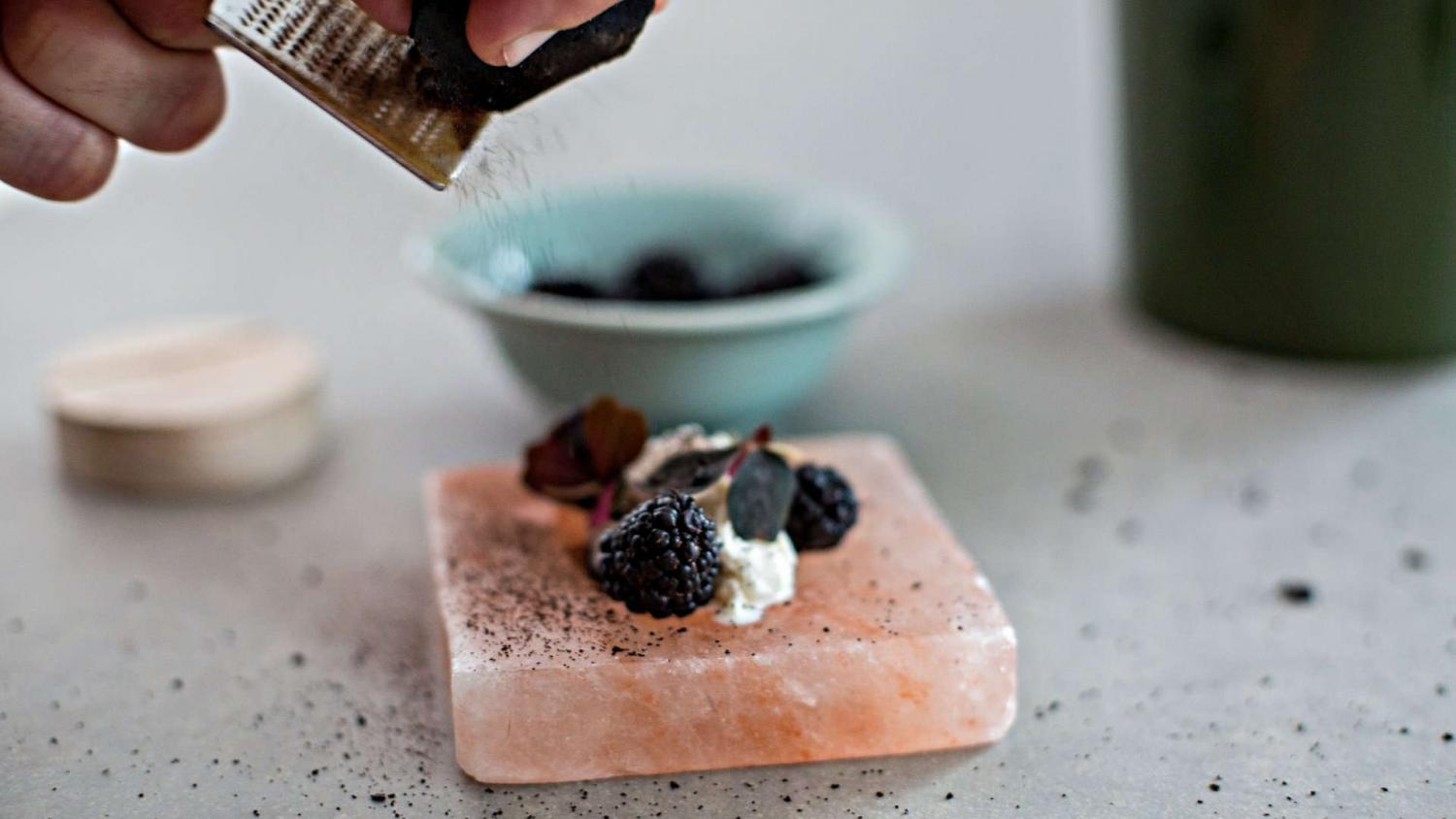 RIVSALT products - Himalayan salt stone, grater and more
What is Rivsalt?
The salt stone consists of 100% natural crystal salt from the Himalayas. It is both a barbecue accessory and for flavoring and it is also beautiful. When you cook with salt stone, the natural flavors of the ingredients are highlighted and give a nice salt balance. The salt stone can be used both hot and chilled, for cooking and for serving.
The RIVSALT product range is designed by Swedish entrepreneur and designer Jens Sandringer. Jens came up with the concept while dining at a Japanese Teppanyaki restaurant in Bejing, where the master chef grated salt over the dishes using a large grater and big salt rock. A unique experience which sparked the initial product idea complementing the rise of Scandinavian foodie and design trends. The original RIVSALT product was launched in Sweden in January 2013.
The award winning RIVSALT concept has grown each year with new exciting additions to the portfolio. The portfolio currently consists of 15 product which are sold through 20 distributing partners in 24 countries. December 2018 RIVSALT was featured on a full page in FINANCIAL TIMES 'how to trend it' magazine. Product portfolio is 100% owned by Jens Sandringer and headquarter based in Malmö Sweden.
RIVSALT products are the perfect gift for the person that "has everything" in general and more specific for the DESIGN FREAK that loves interior decoration and the FOODIE that surly don´t miss out on anything that has to do with food trends…and everyone in-between. It´s truly a great conversation starter around any dining table, be it restaurants with high standard or at home entertaining dinner guests. In any case the RIVSALT products is all about entertaining by giving people a gastronomic experience.