Pouf LOZENGA
Sensei maison AK Collection pouf 100% Coton LOZENGA 55x35 cm
Watch this product and we will notify you once it is back in stock.
Pouf LOZENGA
Sensei maison AK Collection pouf 100% Coton LOZENGA 55x35 cm
Sensei maison pouf / footstool 100% Coton LOZENGA 55x35 cm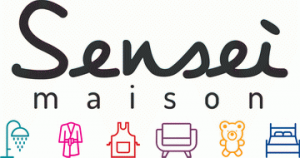 Choose the LOZENGA pouf from Sensei Maison, made in 100% cotton and composed of original patterns, you will not be able to resist this AK Collection object. This pouf LOZENGA is 55x35cm and will be useful for several things: to lengthen your legs, to sit comfortably, to bring a touch of aesthetics and fantasy to your apartment, no matter where you place it. The decorative zigzag patterned pouf is available in black and white or denim and white. You can find the matching cushion from the same LOZENGA range of size 45x45cm, and our mats from the same range as related products.
Brand: Sensei Maison
Material: 100% cotton, filling cotton/polyester
Size: 55x35 cm
Color: Black / white or denim / white
Range: LOZENGA